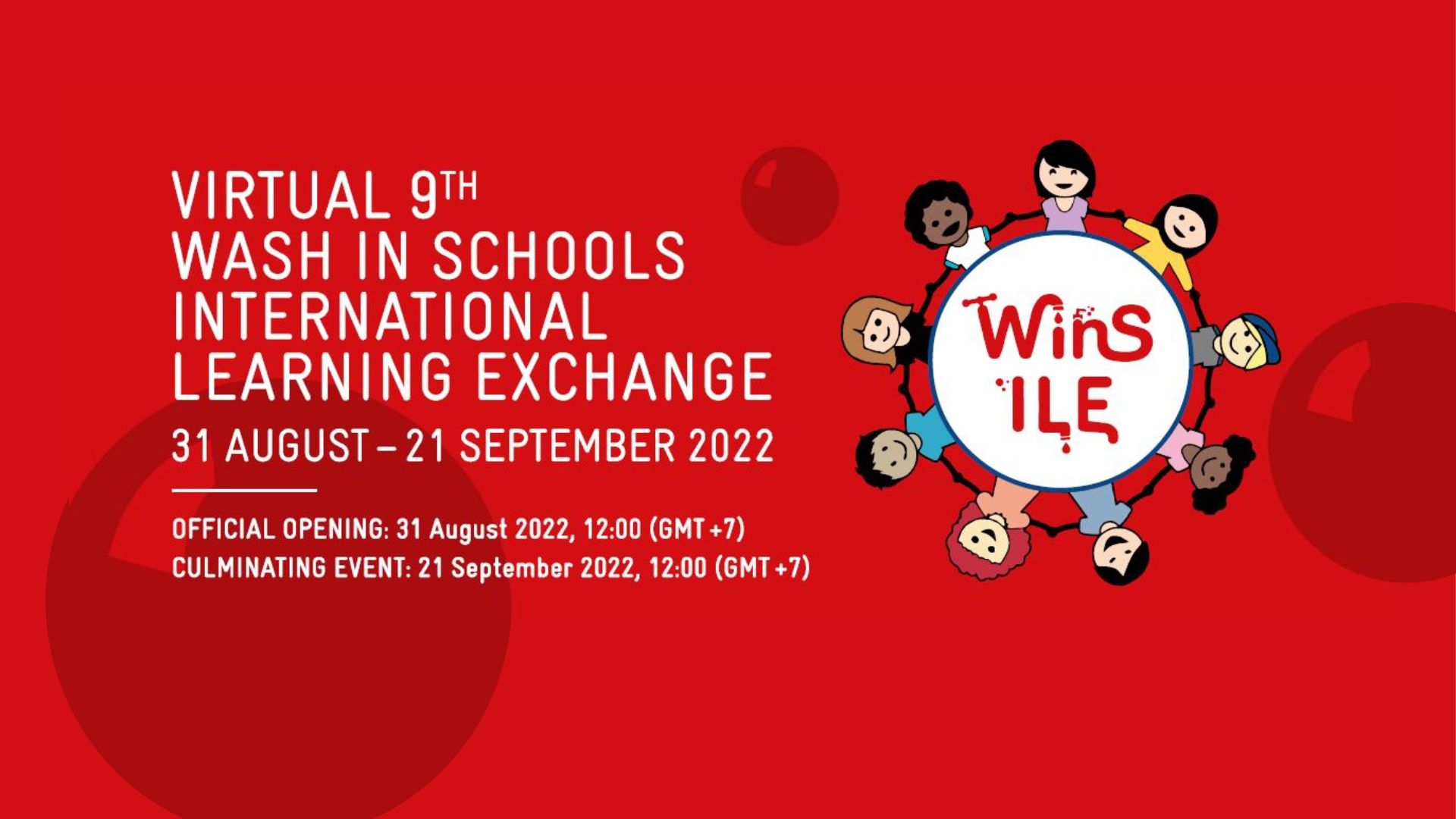 WASH in Schools Advocates!
We are pleased to extend this invitation for the virtual 9th WASH in Schools (WinS) International Learning Exchange (ILE) 2022, which will take place from 31 August to 21 September 2022 this year.  
Different to previous years, the event will start on 31 August with an official opening day at 12nn (Bangkok time) and close with a Culminating Event on 21 September at 12nn (Bangkok time). During the weeks in between there will be technical sessions in the form of webinars, country-level Technical Working Group Meetings and other ways to exchange and engage. A detailed agenda for the event will follow in July.   
Purpose
The main purpose of the WinS ILE 2022 is to bring together Ministry officials and technical experts working on WASH in Schools to exchange practices, information and materials. A particular focus will be on the current state of WASH in Schools in South-Asia, Southeast-Asia and the Pacific and what still needs to be done until 2030 to achieve the SDG targets for WASH in Schools under SDGs 4 and 6.  
The 9th WinS ILE will put a particular thematic focus on the following 5 topics: 
Moving forward: Lessons from WinS as a COVID Response for Safe School Reopening 
Climate resilient WinS 
Sustainable financing for WinS 
Digital transformation in the implications for WinS 
Capacity building for WinS 
The 9th WinS ILE is co-organized by;
 UNICEF, GIZ, WaterAid and Save the Children.  
 Country Delegates and Participants:
This WinS ILE seeks to invite, in particular, members of national WASH in Schools Technical Working Groups in the Asia-Pacific region, specifically officials from the Ministries of Education, Health and WASH and the development partners supporting the implementation and management of WASH in Schools policies and programs. Country delegations will be expected to present and discuss their situation with other countries in various technical sessions. The organizing team will be reaching out to country delegations for specific technical inputs in the form of presentations or panel members over the coming weeks.