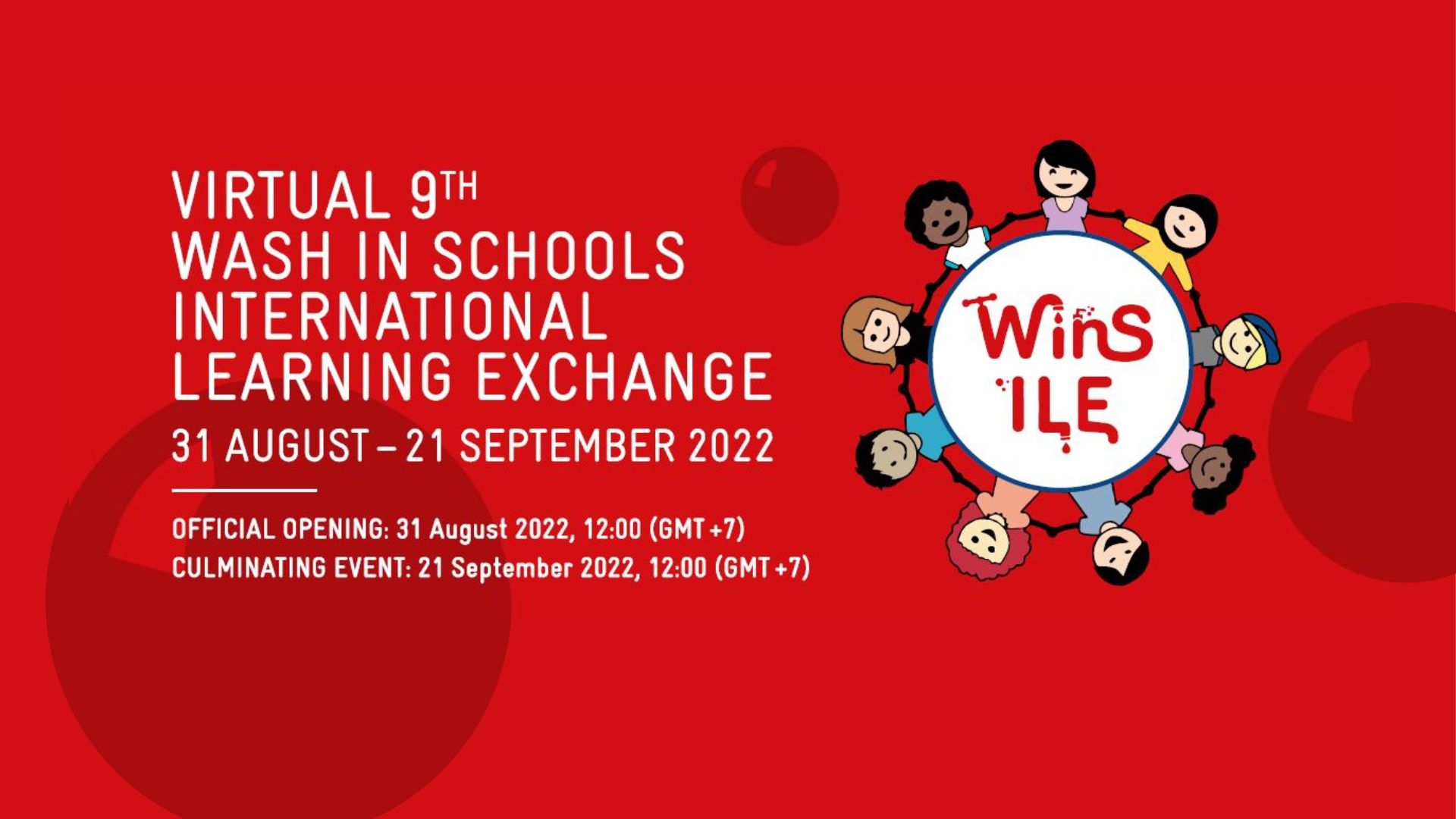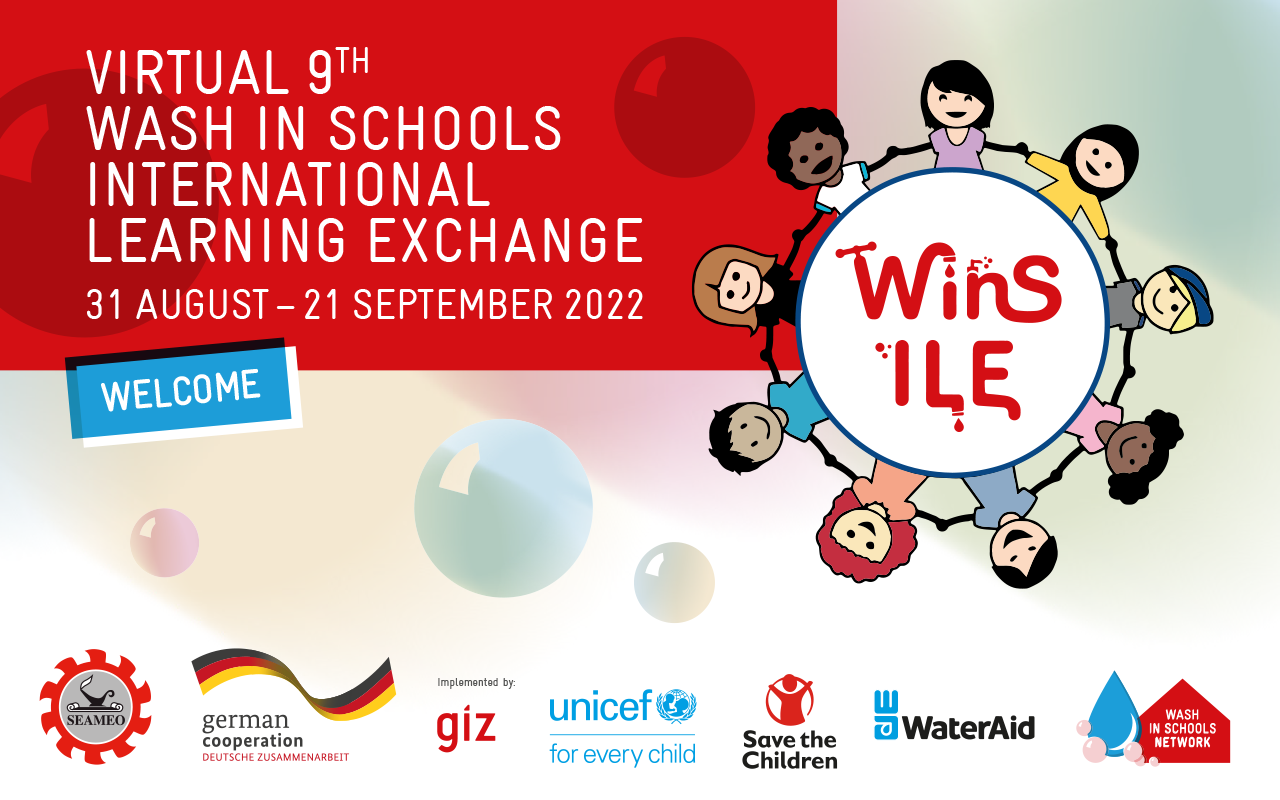 Different to previous years, the event stared on 31 August with an official opening day at 12nn (Bangkok time) and close with a Culminating Event on 21 September at 12nn (Bangkok time). During the weeks in between there were technical sessions in the form of webinars, country-level Technical Working Group Meetings and other ways to exchange and engage.  
Purpose
The main purpose of the WinS ILE 2022 was to bring together Ministry officials and technical experts working on WASH in Schools to exchange practices, information and materials. A particular focus was on the current state of WASH in Schools in South-Asia, Southeast-Asia and the Pacific and what still needs to be done until 2030 to achieve the SDG targets for WASH in Schools under SDGs 4 and 6.  
The 9th WinS ILE put a particular thematic focus on the following 5 topics: 
Moving forward: Lessons from WinS as a COVID Response for Safe School Reopening 
Climate resilient WinS 
Sustainable financing for WinS 
Digital transformation in the implications for WinS 
Capacity building for WinS 
The 9th WinS ILE was co-organized by;
 UNICEF, GIZ, WaterAid and Save the Children.  
 Presentations  and recording of the event you may check them by session below;
Opening Session (

Coming Soon

)

Moving forward from the pandemic - WinS lessons for safe school reopening (Coming Soon)
Climate Resilient WASH in Schools (Coming Soon)
Digital transformation and the impact on WASH in Schools (Coming Soon)
Closing Session (Coming Soon)
Side Event - Monitoring basic and inclusive WASH in schools: Global guidance and cross-country sharing (Coming Soon) Day 1 Day 2
Side Event - Priority list of indicators for Girls' Menstrual Health and Hygiene: Technical guidance for national level monitoring (Coming Soon)