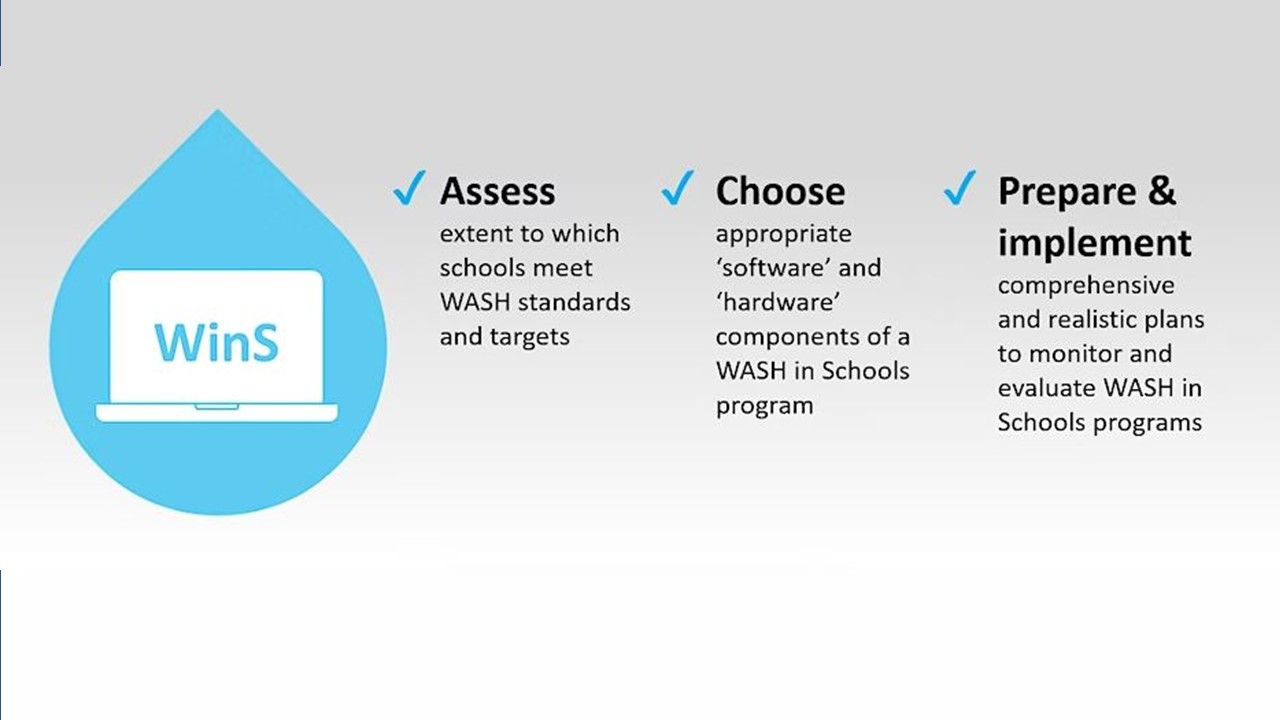 The WASH in Schools (WinS) Distance-Learning Course is taught by Dr. Matthew Freeman at Emory University as part of the Gangarosa Department of Environmental Health Seminar: Design, Delivery, and Assessment of WASH in Schools (590R). The course is designed by the Center for Global Safe WASH at Emory University in collaboration with UNICEF to assist program managers, implementers, and policymakers in executing and sustaining WASH in Schools programs in partnership with local, sub-national, and national stakeholders.
This course has been offered 11 times with over 570 graduates from 75+ countries and includes lectures from global leaders in WASH. This course covers recent WASH in Schools initiatives and introduces participants to key evidence from literature and lessons learned to help maximize program impact and sustainability. Considering the vast experience and diverse backgrounds of participants, the course also provides a platform for cross-sectoral learning and experiences sharing with WASH in Schools programs.
The course addresses core areas of WinS programming within 9 modules that will help participants identify areas of intervention, articulate what the program will do to bring about change, and how program success can be measured.
Introduction to WASH in Schools
Global Monitoring and the Sustainable Development Goals
Planning, Advocacy, and Stakeholder Engagement
Technologies and Hardware
Behavior Change Approaches
Considering Gender
Operation, Maintenance, and Sustainability
Monitoring and Evaluation
Emerging Issues and Emergencies (COVID-19)
See more details including a syllabus and calendar on the Course Website